What is the Paraffin Foot Care?
The Paraffin foot care is a therapeutic treatment that can be applied to either the hands or feet, enhancing the skin's appearance and overall health. Paraffin, a wax-like substance, is warmed and applied to your feet. When it is applied to the skin, it transfuses moisture while it is continuously increasing the skin's hydration levels, even after the treatment is complete. The paraffin dries and is subsequently removed, leaving your feet soft with a revitalizing sensation.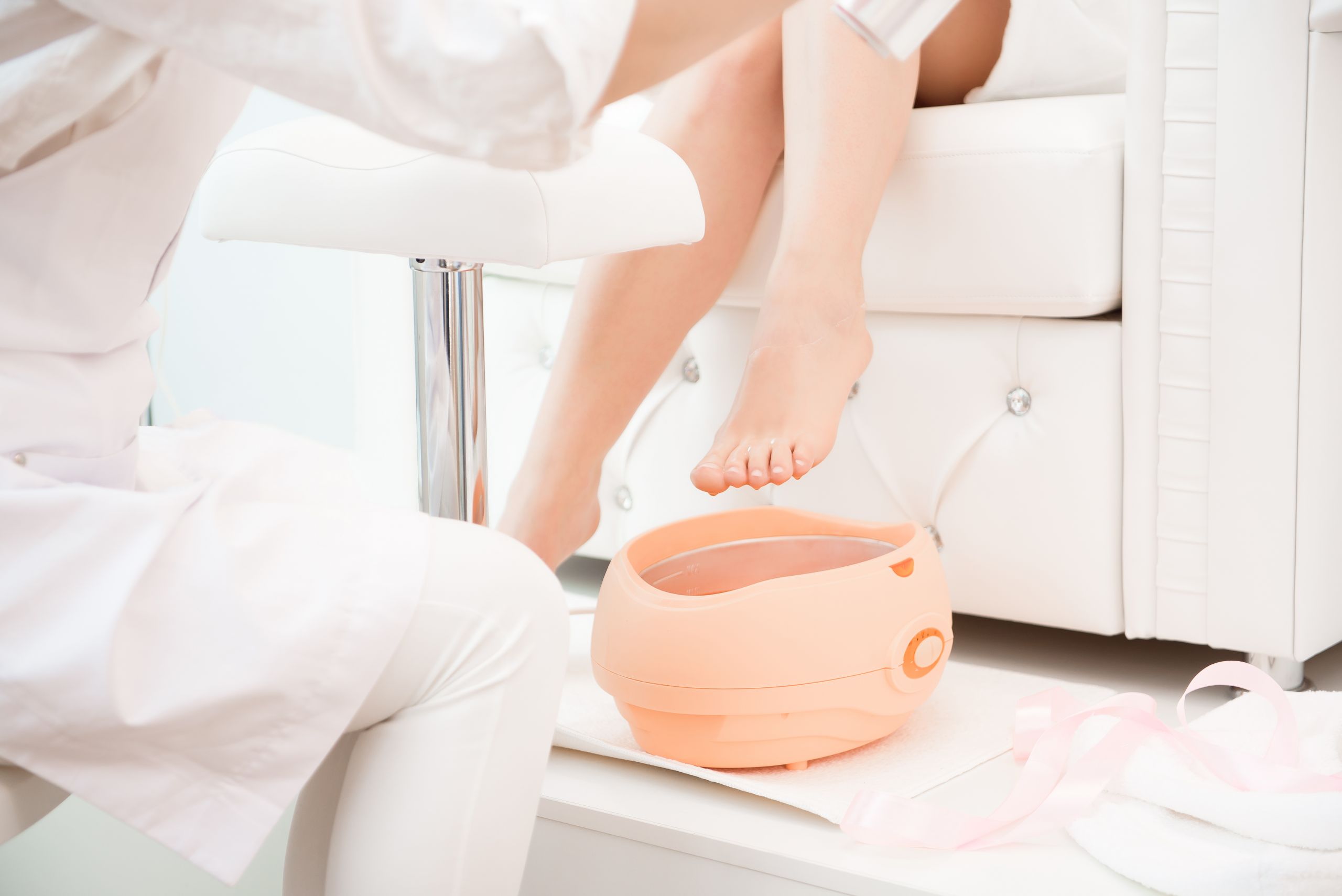 What are the benefits of the Paraffin Foot Care?
At Physiomed, our 'Paraffin Foot Care' service provides therapeutic effects. It includes exfoliation, paraffin soak and a relaxing massage with moisturizing cream. Paraffin traps heat close to the skin, penetrating stiff areas and, in this way, heat functions supportively. The benefits of this treatment are:
● Anti-inflammatory action
● Relief from joint pain and enhancement of mobility
● Improvement of the blood circulation system, particularly in the foot area
● Softening and removal of calloused skin
● Deep hydration of the skin
● Ideal as a pre-pedicure treatment
● Exfoliation of dead skin cells
● Excellent for those who work standing for extended periods
● Improvement in arthritis, muscular pain, and joint issues