Exercise During Pregnancy & Puerperium
During pregnancy and puerperium, the body and the mental well-being of the expectant mother undergo several changes. Through repeated research, it has been proven that exercise during pregnancy and puerperium contributes positively to many aspects of the mother's health and well-being.
At Physiomed, we understand the importance of maintaining a healthy lifestyle during pregnancy. Additionally, we ensure that you receive specialized attention and guidance from our experienced therapists who will help you cope with the changes that occur in your body and mental state during pregnancy. With personalized exercise programs, and with the consent of your obstetrician, you can safely exercise until the day of delivery, improving both the overall well-being of your baby and your own.
Furthermore, at Physiomed, we recognize that the puerperium period is a critical phase. Therefore, we offer personalized rehabilitation programs that include a combination of therapeutic exercises to assist in managing the daily demands. Our goal during the puerperium period is to promote your well-being both physically and psychologically.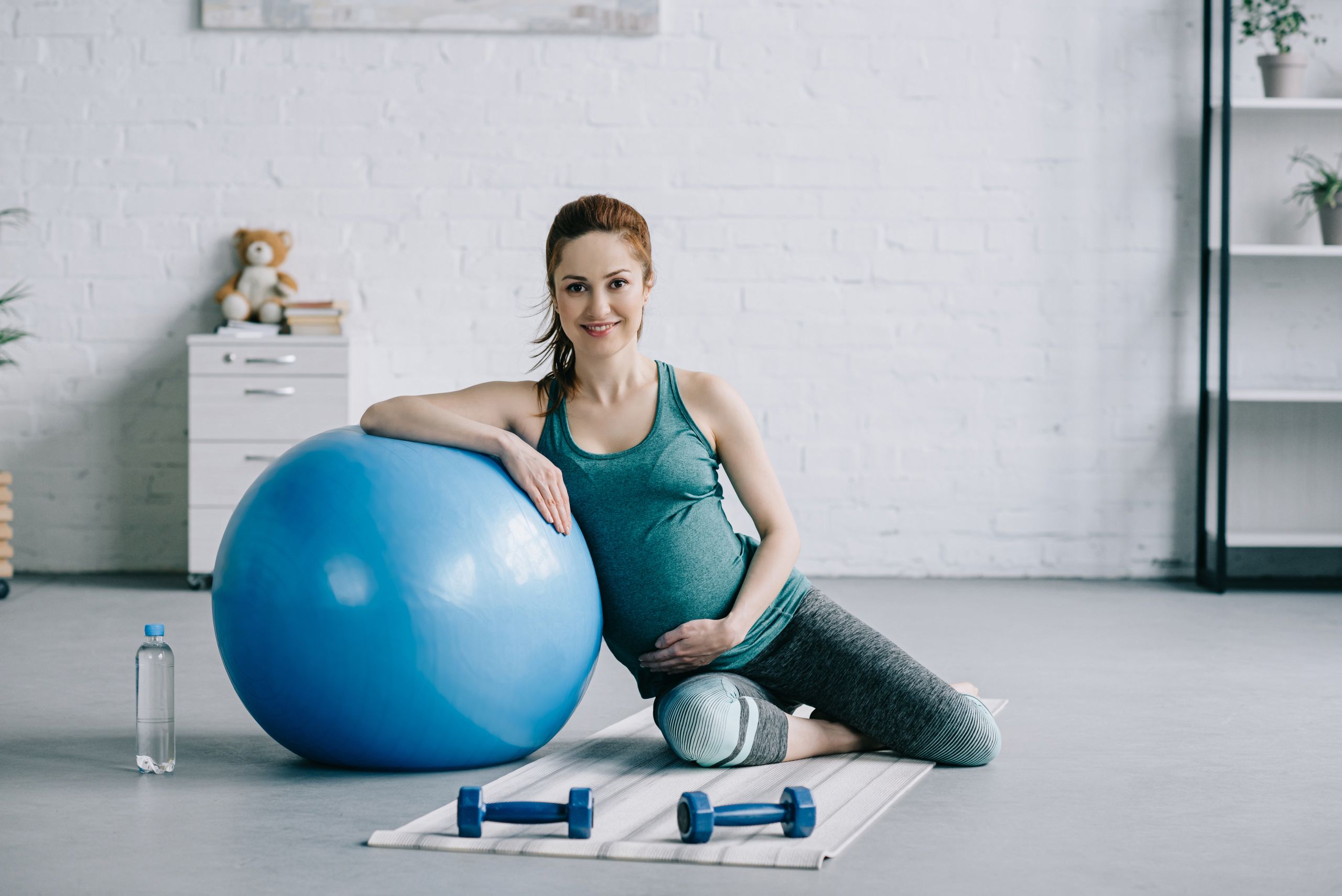 What are the benefits of Exercise During Pregnancy & Puerperium?
At Physiomed, we have specialized scientific personnel capable of meeting the exercise needs of pregnant women, as our programs are personalized according to individual needs. The benefits of exercise during pregnancy are as follows:
● Shorter labor duration (due to pelvic floor training)
● Strengthening of the back muscles, resulting in less pain in the lumbar region and better support for the back and abdomen
● Strengthening of the legs and core for better balance as weight increases
● Reduction in gastrointestinal problems and the occurrence of constipation
● Improvement in blood circulation and cardiorespiratory function
● Maintenance and cultivation of physical fitness, resulting in improved pain tolerance during childbirth
● Rapid recovery, both psychologically and physically, after childbirth
● Better fetal development in a healthy, stress-free environment